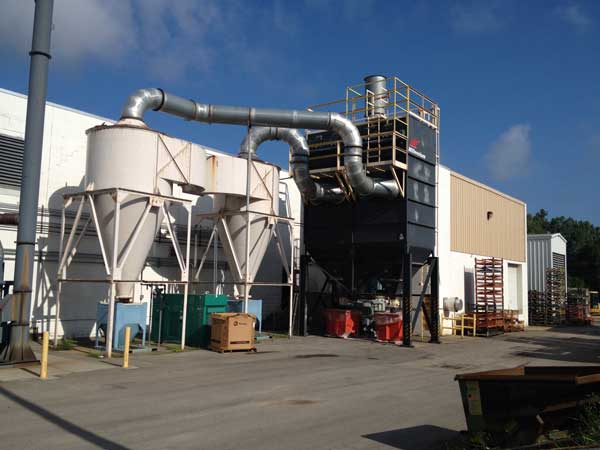 Collection System2008 - Ashtabula, OH
AAF Millennium Bag House Dust Collector Model Number 14-288-5404
American Fan Company Model Number BCS-365 rated for 30,000 CFM at 15" SP with 125 HP motor
VAW Systems Model VRDS-25 Discharge Silencer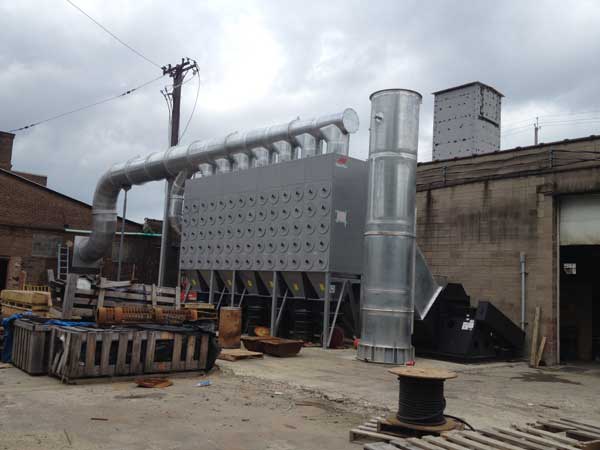 Dust Control System for metallurgical fumes 2015 - Cleveland, OH
AAF OptiFlo Dust Collector Model 5RC140
High Temperature Construction Howden American Fan Model BCS-402 rated for 36,400 CFM with 125 HP motor
Riverside Drives Custom Electrical Control Panel with Soft Start Motor Starter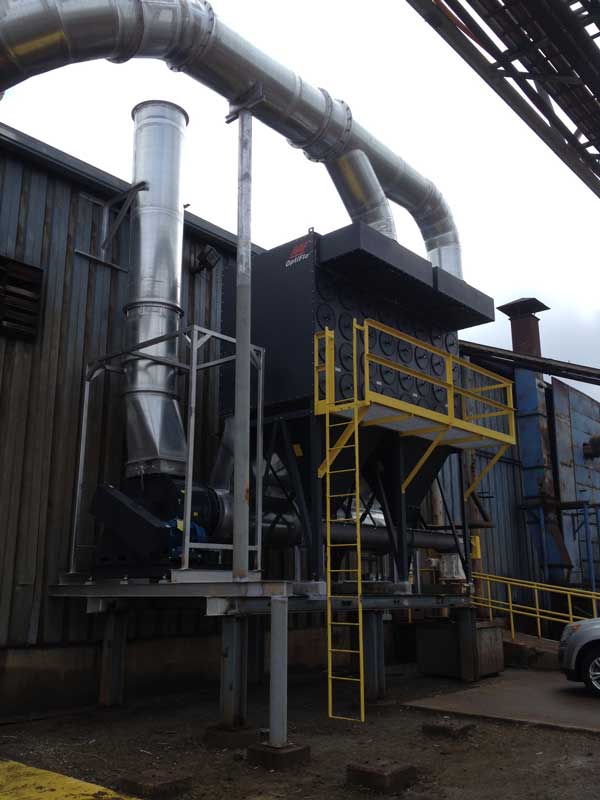 Torch cutting dust control System2014 - Youngstown, OH
AAF OptiFlo Cartridge Dust Collector Model 4RC64
Howden American Fan Model BCS-270 rated for 18,000 CFM with 50 HP motor
Riverside Drives Custom Electrical Control Panel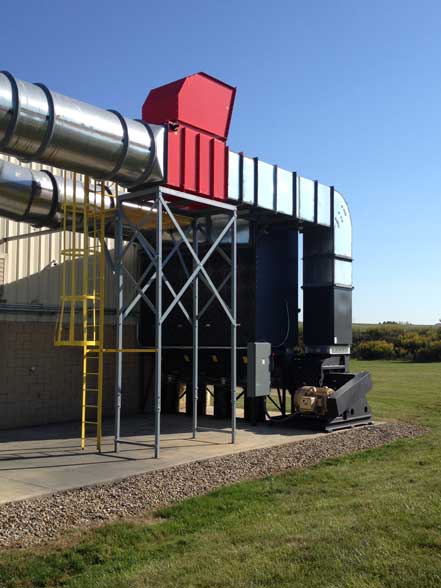 Dust Control System2015 - North Canton, OH
AAF OptiFlo Dust Collector Model 5RC80
Howden American Fan Model BCS-365 rated for 37,500 CFM with 150 HP motor
VAW Systems Discharge Silencer Model 29VRDS-W33
Two AAF PolySeal After-Filter Housings Model 3H x 4W
Nederman 40" CARZ Explosion Isolation Flap
Nederman 40" High Speed Abort Gate
Riverside Drives Custom Electrical Control Panel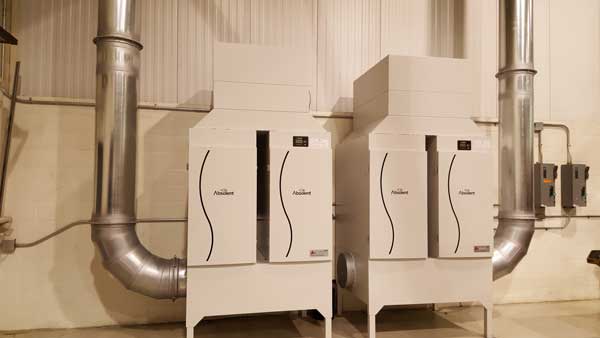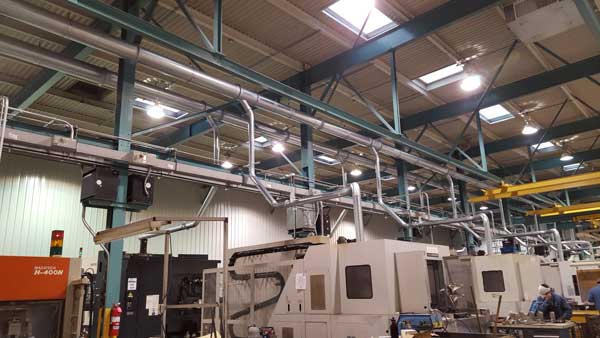 Collection & Filtration System2015 - Avon Lake, OH
Two Absolent Model A Mist 80TF Oil Mist Collectors each rated for 4700 CFM for coolant collection and filtration on 18 Makino CNC Machining Centers.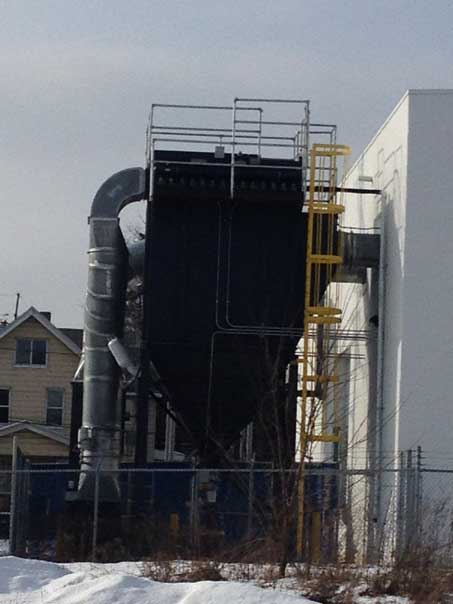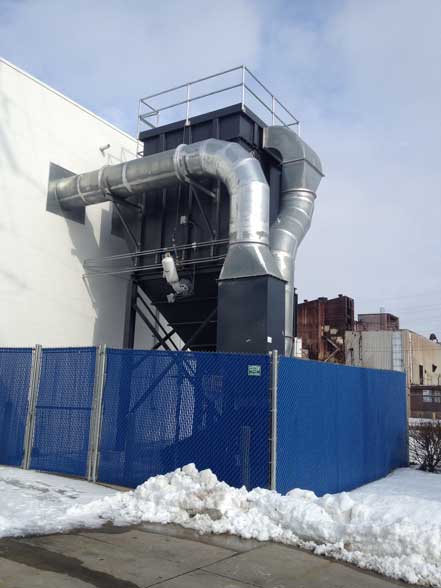 Rubber Processing Dust Control System2014 - Akron, OH
Griffin Filters Bag House Dust Collector Model Number JA-196-E
American Fan Company Blower Model BCS-270 rated for 17,000 CFM with 60 HP motor
VAW Systems Discharge Silencer Model 22VRDS-I13
Plattco Double Flap Airlock Valve Model PCV-0822-11
AAF PolySeal After-Filter Housing Model 3H x 3WOH.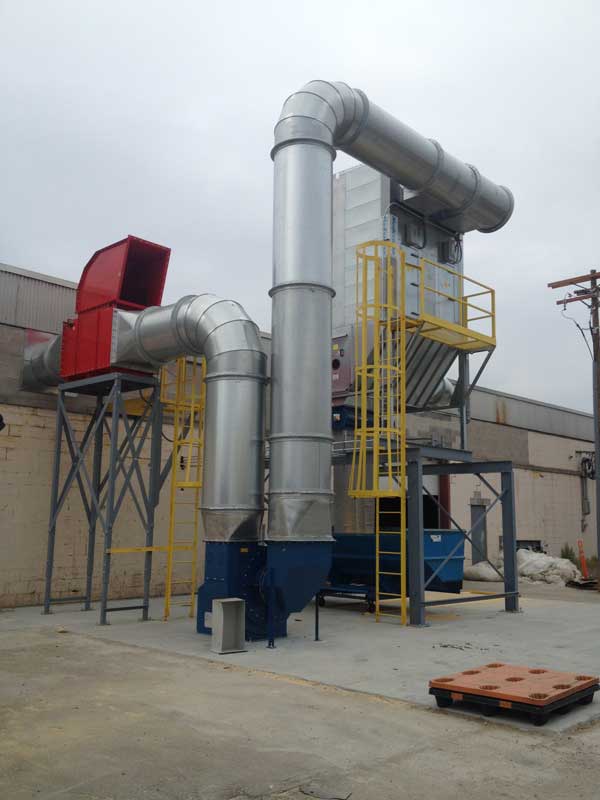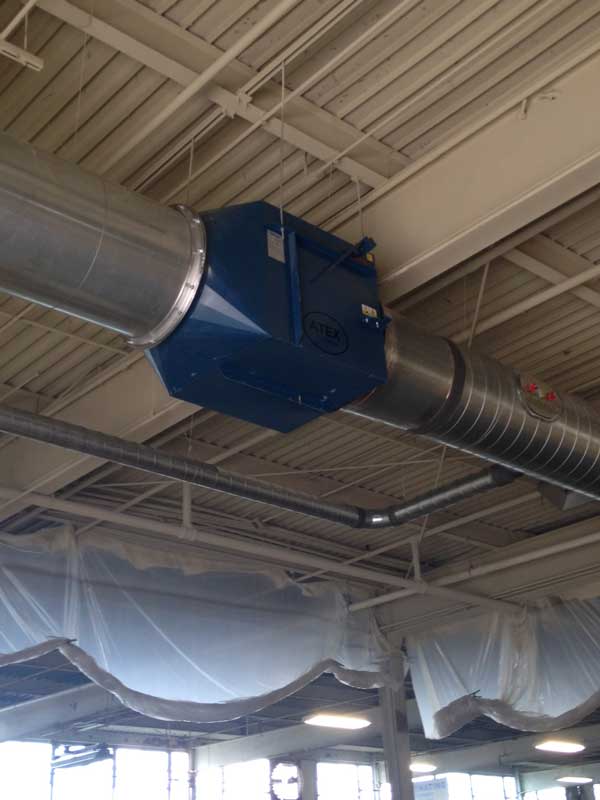 Woodworking dust control system2015 - Cleveland, OH
Nederman Bag House Dust Collector Model NFSZ 3000 2HJ
Nederman Combifab Blower Model S56-500 D2 rated for 12,000 CFM with 50 HP motor
Nederman 24" CARZ Explosion Isolation Flap
Nederman 32" High Speed Abort Gate
Nederman Control Panel
With over 50 years
of combined experience,
Industrial Ventilation Systems
is the leading expert in solving in-plant air pollution control problems.
Call Us Today!